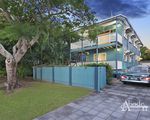 Look no further - Best agent on the Peninsula!
By Howard and Gaye in WOODY POINT
We've sold a number of properties on the Peninsula, and can honestly say that Brendan and his team are by far the best agents we've dealt with in our 12+ years here.
During the proposal process, Brendan came prepared with extensive market knowledge and an accurate appraisal of our property's value. His flat commission structure was VERY competitive, and wasn't asking for any ridiculous "money grabs" like $250 for a sign or $600 for photos or whatever. We knew how much it was going to cost us to sell our home the minute we looked at the paperwork, regardless of how long it took (which was a very short time, as it turned out!). He understood the online aspect of selling houses, and tailored our online presence into a very professional package (without charging us for the effort).
Once the sign went up, Brendan personally attended the open houses and followed up the leads in the days that followed (which ultimately resulted in the sale of our home). Brendan was in constant contact throughout the process, and went above and beyond on a number of occasions to help secure our sale.
Ultimately, if you want an agent that is honest, upfront, affordable, and committed to getting you top dollar for your property then Brendan is the one for you. I would recommend him to anyone.